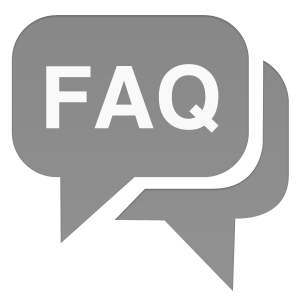 1. How easy is the system to set up and use?
Every digital signage solution is user friendly and non-technical.
NO complicated technical or software set-up is required when installing the system.
Before shipping your system we set-up, configure, and test every component.
When receiving the system we will walk you through Step by Step the set-up.
We also offer optional onsite installation services.
2. Will you train me and my staff?
Absolutely, this is where we excel!
You will receive a dedicated support manager, training, and support teams that will be there for you in every capacity.
Every system is designed for a specific audience; we feel that training should be the same way!
The support specialist will tailor all training to match your exact needs and technical background.
When you receive the system our team of specialist will guide you through the set up and make sure the system is up and running.
You can expect for the overall process and installation to take an average of 2-4 hours (per screen).
3. What type of technical support and customer service is included?
From initial planning to post deployment, our support service is 100% continuous.
Our 24/7 answering service guarantees that you can reach some one directly 24/7 to take your message.
Live Specialists will be available to answer 9:00am to 5:00pm CST Monday-Friday.
You will be provided with Toll Free Support Number & Support Email.
You will receive also receive committed Support Specialist that will make certain all of your questions are answered.
4. Can I use my own display?
Yes, when using the Build Your Own Tool select the BYOD option.
This option does not include the display.
5. Where can I get pricing for the Waytouch Premier™?
For pricing, contact your Digital Signage Solutions Account Manager.
6. What is the Overall cost of the system?
Details of cost will be in the quote provided by your Digital Signage Solution Account Manager.
7. What are the hidden Costs?
None.
We handle every solution transparently by providing you with all available options so that you can make an informed decision.
8. What is the Cost of Management & Maintenance?
We do not require annual "maintenance" or "service" packages.
Based on your request, we can add OPTIONAL management & maintenance options.
The details of the all costs are contained within the quote provided by your Digital Signage Solution Account Manager.
9.How long does the average installing of one system take?
The average installation time for one complete system is approximately two hours; however some systems are rapidly deployable.
10. Once a Purchase Order is placed what is the average lead time?
11. What is the best location to place my digital signage system?
Place your system securely in high traffic areas that match your system goal and content.
If the system is interactive, make sure it is installed in a secure yet easily accessible area.
Securely place your system in a high traffic area to match your system and content delivery goals.
For interactive systems, ensure to install in a secure, yet easily accessible area.
Our free standing digital kiosks can be bolted to the ground.
Lockable brackets firmly secure your wall mounted digital signs.
ADA guidelines provide excellent mounting specifications for all forms of digital signage.
13. What is the best size display or kiosk?
When selecting the most impactful digital sign screen, answer the following two questions:
How much room do you have for the digital sign?
How far or near is the passing by traffic from the area you are wanting to place the system?
Our most popular sizes for the following settings are:
Minimal wall or floor space with close passing by traffic:

Wall mount digital sign: 32" and 43"
Free standing digital signage kiosk: 46"
Touch screen wall mount digital sign: 32" and 48"
Touch screen digital signage kiosk: 46"

Medium wall or floor space with nearby passing traffic:

Wall mount digital sign: 48" and 55"
Free standing digital signage kiosk: 46"
Touch screen wall mount digital sign: 48" and 55"
Touch screen digital signage kiosk: 46"

Lots of wall or floor space with nearby traffic:

Wall mount digital sign: 40" and 55"
Free standing digital signage kiosk: 46" or 55"
Touch screen wall mount digital sign: 48", 55", and 70"
Touch screen digital kiosk: 46" or 55"
14. What size displays and kiosks are available?
Wall mount digital signs:
Free Standing Digital Kiosks:
15. Do you have other size displays available?
Yes, we do. The standard sizes we offer are the most popular with customers.
For additional size options reach out to your Digital Signage Solutions Account Manager.
16. How many displays can I add (scalability)?
You can add a new display to your system at any time.
17. What is needed for the initial creation of the 3D Maps & Wayfinding?
To make an interactive wayfinding map we need either of the following:
• CAD Drawing
• 2D Drawing of Floor Plan
To create turn by turn destination routes we will need a spreadsheet that lists the following:
• Room name
• Room number
• Floor the room is on
Optional:
• Room Description (can be short description, room phone number or email address.)
• Images or Video of Final Destination
• Occupant Name of Room (this can be a doctor's or a professor's name, etc.)
18. Once the initial 3D map and wayfinding data input is completed how are directions created?
• All of the directions generated will provide you with the shortest path and ease of accessibility to your destination.
• This route creation is automatically created by the Waytouch Premier, using the built-in Smart Pathway intelligent algorithm.
• If you cannot recall the directions you can choose to have the routes directly sent to your smart phone via an email, a text message, scanning a QR code, or by print.
19. What are Dynamic Pop Ups?
• By touching the magnifying glass above the building or destination on a map a dynamic window will appear.
• Inside of the pop up you can view a complete 360-degree image panorama of the destination.
• This final destination image enables for quicker and easier destination finding! Aside from the image panoramas, inside of any Dynamic Pop you can also choose to feature a description of the destination and phone number, videos and any other form of media.
20. Does the system come with a built-in touchscreen keyboard?
• Yes, the system comes with a built-in Smart Search touch screen keyboard.
21. How do I change (update) the content / media for the system?
• All media zones, such as Event Calender, Photo Gallery, Promotional Images, and other text or image based zones can easily be updated and scheduled using our intuitive online web based tools.
• Freedom to manage and update content from anywhere on any computer.
• Unlimited content management and scheduling capabilities.
22. How easy is it for me to change digital directory or digital menu board information?
• Very simple. Using our online content management tools you can edit any text related information (names, room numbers, food names, prices, etc.) with the click of a mouse.
• All changes you make apply to the display within minutes.
23. Can an interactive screen saver be added to the interface when the sign is not being used?
• Yes, any screen saver can be added with a custom Welcome message indicating the display is a touch screen.
24. Can an interactive screen saver be added to the interface when the sign is not being used?
• Yes, any screen saver can be added with a custom Welcome message indicating the display is a touch screen.
25. What is the Virtual Receptionist Feature?
• The virtual receptionist feature enables a user to search for and directly call any destination within an OFF or ON premise.
• All calls can be routed directly to an answering service, off-premise office, or directly to the destination.
• Per request, optional video conference calling is available with the Virtual Receptionist.
26. What are the most popular Interactive Donor Wall features?
• About Us – your establishment mission, beliefs, and other information.
• History & Timeline – brief background with integrated timeline.
• Donor Wall – spotlight donors with image and optional description.
• Donate Now – directly link Donate Now to your website URL for instant and secure donations.
• Interactive Media Gallery – add a series of videos and images for patrons to scroll through and view.
27. Popular Interactive Digital Concierge Features
• Amenities, Accommodations, or Services – spotlight and upsell extra services, on-premise restaurant, etc.
• Local Transit Information – local transportation information for guests. Bus and Train Hours, Pick-Up and Drop off Locations, etc.
• Flight Times – display up to 5 airport arrival and Department times.
• Events Calender - real-time information on your establishments; events, promotions, and the calendar-based schedules.
• Emergency Notifications - Broadcast LIVE emergency-related news and updates by seamlessly integrating: Amber Alerts, National Weather Service, FEMA and FCC streams of information.
28. How do I integrate my event and class schedules, promotions or other calendar based occasions?
• If there is an existing 3rd party data feed that you use, we can simply integrate this into the system.
• If you do not have a data feed we can create a built in iXML feed to use for adding and editing information.
29. What 3rd Party Data Feeds we can integrate with?
3rd Party Data Feeds you can integrate will include:
• JSON
• DELPHI
• CSV
• SQL
• XML
• HTML
• 3rd Party RSS Feeds
• Google Calendar
• and more!
30. What is a Web Widget?
• This is a website page URL that can be incorporated into the systems interface.
• For security purposes the website URL will be locked.
• The website navigation interface will be hidden so a user cannot go to an alternate website.
31. What is the Local Area Points of Interest Feature Widget?
• For local area business wayfinding, we can easily integrate Google Maps to create a real-time category list of business that anyone can display through an area business map.
• You can choose the categories and business you wish to display on the map.
• Each business listing can feature address and phone number.
• For touch screen displays you can even click to receive directions to that business.
32. What are emergency notification feeds?
• This is a real-time emergency based news stream. We can seamlessly integrate into the system the following information notifications:
FEMA Emergency Notifications:
• Major Disaster Feeds (weather, flood, fire and other federal emergencies)
Amber Alert RSS Feeds:
• National
• State
33. What are Live News & Sports feeds?
• This is a real-time Live News & Sports based news stream.
• We can seamlessly integrate into the system the following information notifications:
News:
• Top News Feed
• World News Feed
• US News
• Business
• Politics
• Technology
• Health
• Entertainment
• Travel
• Living
• Most Recent Stories
Sports:
• Top Sports Headlines
• NFL Headlines
• NBA Headlines
• MLB Headlines
• NHL Headlines
• NHL Headlines
• Motorsports Headlines
• Soccer Headlines
• College Basketball
Headlines
• College Football Headlines