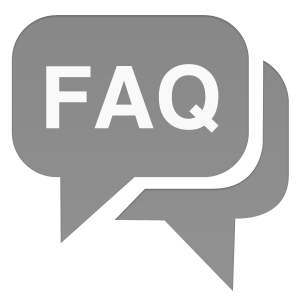 Looking to learn more about digital signage?
You're in the right place! Below you can find answers to questions our customers have everyday.
What is digital signage?
Digital signage are electronic message boards, digital displays, reader boards or electronic signs that are used to inform and persuade. These displays can range from small screens to huge digital billboards, either at a single location or across multiple sites. We usually see digital signs in the buildings of multinational companies, storefronts, banks, entertainment venues, corporations, and campuses; and in our communities, roads and highways. Companies and organizations in every industry make use of digital signage as their medium for communication.
Everyday more industries are realizing the benefits of this increasingly affordable yet effective technology. Digital signs are displayed to bring in visibility as it uniquely captures the attention of passers-by through its modern and eye-catching content being displayed on the screens. Businesses normally use digital signage to welcome visitors, promote products, show meeting schedules, internal employee communications, and more. Schools use digital signage as a way to display information about classes, ongoing events, help students find their way around the campus, and more. Communities and government institutions use signage to show local weather and traffic, local events, and other important information.
What you can show on digital signage are actually limitless. Digital signage solutions can be used in a wide range of applications and virtually any space or network – inside meeting rooms, lobby receptions, office hallways, student lounges, cafeterias, elevators, banks, manufacturing floors, etc. You can have it installed indoors, outdoors or even in moving vehicles in order to reach a wider audience.
What are the benefits of digital signage?
In today's fast paced lifestyle, it is critical to attract attention to communicate messages effectively. People are also inclined to look at screens – which is one reason why digital signage is far better compared to traditional advertising means like posters and billboards. Digital Signage appeals to the viewer's senses in a way static and printed signs cannot. Digital signage was created to serve its purpose - to educate, inform, and deliver information on products and services, to engage with viewers, to help people reach their destination, and a lot more.
Here are 10 of the most popular advantages that digital signage brings over traditional advertising means.
Delivers real-time news, information and advertising messages

High impact and attention grabbing power due to its full color graphics and motions

Builds brand visibility and business image

Influences customers' purchasing decision

Cost-effective and faster way of changing the message on screen

Enhances brand recall and the message it conveys

Generates awareness

Helps people remember your business name and your offerings

Ability to display different messages on screen throughout the day

More environmentally friendly
The key principles of using digital signage includes:
Updates: display class schedules, events, sales and specials, wayfinding and directories, and more.
Alerts: information about security threats, severe weather conditions, traffic situations, fire situations and other emergencies, etc.
Encourage: promote charity drives, fundraising activities, medical missions, student activities, etc.
Inspire: community participation, volunteer activities, reward programs, recognition's, stock prices, etc.
Spotlight: community and individual achievements, sales and specials, government projects, game statistics, etc.
Broadcast: welcome messages, community and government announcements, church ceremonies and activities, etc.
Why do you need digital signage?
Whether it's advertising a product, sharing information for the public or disseminating a company's message, there are several reasons for you to use digital signage. Nowadays, strong visual impression is very important. Digital signage can reach people instantly. You can rely on it to deliver important messages in real-time. This modern advertising and communication method draws in more viewers with its dynamic motion graphics and interactivity.
Digital signage can give your business an edge to succeed.Its effect never stops since it is always working for you, making your business visible 24 hours a day, 365 days a year. No wonder, digital signages have become the advertising means of most business owners everywhere. Digital signage also acts as a landscape art that enhance your area and environment. It's an investment that pays great returns many times over. The results it brings always translate to sales, action, behavior, and enthusiasm.
Why choose us over other digital signage providers?
We believe in creating the best, interactive, user-centric digital signage solutions that meet your exact brand requirements and exceed the expectations of everyone. Our solutions are built around these paramount factors: Quality, Innovation, Service and Reliability.
Quality & Innovation
Our solutions provide state-of-the-art functionality for business promotions, public service messages and general messaging functions.
Service & Reliability
All of our solutions products are designed and custom created with the customer's needs in mind.

We provide the easiest user-friendly software interface and navigation, your message will be delivered in the most efficient and effective way possible.

Along with offering world-class support and service, we focus on providing high impact, superior in design solutions that your business can depend on.

You come first, all customers have access to our highly skilled tech support and service teams

Remarkable Results: our solutions deliver impactful results that lets you enjoy limitless advertising opportunities and return on investment.
What kind of content can I show on my digital signs?
We do not limit you with features or charge you extra to add more. With our solutions you can more!
High Resolution Images (JPEG, GIF, PNG and more)

High-definition video files with audio

3D Maps and wayfinding

Interactive Directories

Animated Interactive themes 

Event Schedules

Sales & Promotions

Live TV

PowerPoint

Event schedules

Weather, traffic, news and stock updates

Alert notifications

Websites and web pages

Polls, surveys and contests

Social media and other live RSS live feeds

Calendars, date, clocks, etc.
How much does digital signage cost?
Great question. To successfully deploy a complete digital signage system that generates the results you are looking for you need various components:
Hardware – wallmount digital sign or free standing digital kiosk

Mounting Brackets

Advanced Media Player

Digital Signage Software

Professional Content Creation

Content Manager Portal System
Every one of our solutions include all 6 of the components listed above.
If you have your own hardware let us know, we offer a BYOD option.
What comprises a Digital Signage Solution?
The key components of any digital signage solution are:
Content: the most important component of a digital signage. Content can be in the form of text, flash, video, graphics, RSS feeds, and more.
Display device: Commonly used displays are LED Displays, Touch Screen Displays, LED Video Walls, LCD/DLP Projectors, etc.
Media Player: A small PC that runs media received from the content server.
Content Management Server/Software: Enables content and playlists to be created and deployed based on dates, time of day, or locations of displays.
Network: Usually an IP Network (broadband, leased lines, 3G etc) that carry the content from content servers to the media players and display devices in real time. Cellular and satellite is also available.
Mounting solutions: Most often includes wall, pole, bespoke floor, ceiling, brackets or movable cart to mount your display or digital signage solution.
Can digital signage be used for alert notifications?
Yes, digital signage serves as an integral part of any disaster preparedness plans, safety notification, security alerting strategy and emergency messaging solutions.
We can integrate any RSS emergency or alert feed into our systems.
Is digital signage a good option for my business?
Want to enhance business brand recall, establish brand awareness, generate more sales, draw attention, bring people to your business or grow your business?
Then, by all means, digital signage is just what you need.
Business Success:
Digital signage plays a vital in your business' customer experience.

It is the best way to introduce your business to existing and potential customers.
Saves Cost:
Digital signage delivers long-term business awareness and stimulates repeat business transactions.

Digital signage in your company can help to deliver consistent strategic messages to your target audience and employees.

Digital signage empowers and influences actions.

Digital signage is beneficial for businesses that need to change their messages frequently, want to engage people while they wait or attract potential customers.

Digital signage is a way to inform, educate and even entertain viewers with its motion graphics and color.
How often do I need to change the content?
The simple answer is whenever you need and whenever you want. It all depends on your marketing strategy and business needs.
A great advantage of digital signage is being able to frequently change and easily update the content on screen.
To keep viewers engaged and interested, content should be updated regularly.Make use of a digital signage system to give you the ability to deliver the right content, at the right place, and at the right time. A digital screen that does not change will make viewers ignore your signage.
It is vital that you focus your messages on your specific target audience. You can easily play content for morning commuters, change this during lunch breaks and a different message by nighttime.
If you have multiple screens in your office, you can display news and promotion messages in the reception area, and display those messages, employee photos and motivational words inside your office. You can change content daily and showcase weekly offerings as well.
In using your digital signage, it is important to plan the content well to be able to put your product, your business or your services in the best light possible and maximize the full potential of your digital signage investment.
What are the signage content rules and best practices?
Content plays a very important role in the success of your digital signage system. Effective content does not only get has a get noticed, it also creates a greater impact. and ensures the success of your digital signage investment. Digital signage displays attract attention and communicate messages, but they're only as good as the content you run on them.
Here are the top 10 guidelines when creating effective digital signage content:
1. Plan and organize the content you will display before deployment.

2. Think about your target audience.

3. Understand text formatting and colors.

4. Map the visuals, audio and messages onto the screen.

5. Determine your message and call to action.

6. Optimize visuals but don't let images take too much space.

7. Experiment with content to see which messages increase dwell time.

8. Research by getting your audience to act on your message.

9. Schedule content to be displayed at certain times throughout the day.

10. Consider viewing time duration.
Do I need to update the software?
Every year we typically release 3-4 or major software updates. These enhancements bring improvement to a current systems performance, contain functionality and feature expansions and provide better tools to reach more audience effectively.
With every solution we include 12 months of maintenance and update support. This means you will receive complimentary software updates for 12 months. We offer additional maintenance packages based on your needs and budget.
How long will it take to use the system?
Don't worry, it won't take an entire day to learn.
Average training takes 2 hours.

We provide access to our comprehensive support center with step by step "How To" video tutorials.
Is there a need for pilot run before deployment?
Absolutely! Like any other project, testing your digital signage setup prior to full deployment is very important.
Complete system integration when testing your digital signage setup is needed to guarantee your success. The system is tested together with the software, media player, display, network configuration and mounting hardware. This ensures that you'll have a smooth and trouble-free deployment.
During this pilot run, running the system in your facility lets you familiarize yourself and the users with its day-to-day operation. You'll get to test its limit and maximize the use of your system. This also helps prevent potential set backs especially when running multiple screens in your organization.
Why should I purchase a Commercial Grade Screen when a Consumer Screen is much cheaper?
The only reason for choosing a consumer screen is the price. But is it really worth the risks? Consumer screens are not intended to work as a digital signs as there is a high probability it won't work correctly with the digital software.
Reliability: Commercial displays are designed and built to handle all the requirements of a digital signage, hence there is an assurance of reliability.
Maximum Durability: Commercial displays are built with heavy-duty parts and components designed to handle the wear and tear and resistance to deterioration. Average commercial displays are rated to run 50,000 – 60,000 hours.
Better Warranty: Commercial displays come with an average of three year warranty, while consumer grade ones only have a year warranty.
Improved Power Savings: Most commercial screens can be programmed to turn on and off during non-performance, whereas consumer screens have to be manually turned on and off.
Smoother Operation: Commercial displays often have often enhanced glass modules designed for long hours of operation while consumer screens are not built to work 24/7.
Proper Ventilation: Commercial grade screens have full ventilation and/or cooling fans to maintain a consistent temperature for longer life span.
Connectivity: Commercial screens usually have the connections you need such as RS232 connections, BNC, and video looping. 
Greater Security: Commercial displays have unique features to protect the unit and prevent unauthorized access, such as the IR lock out.