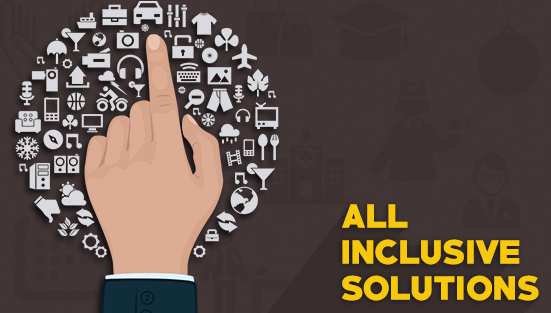 Every business must make time to plan projects, marketing campaigns or any other events; same goes for your digital signage communications strategy.
This communication plan reflects your organization's vision and overall goals while capturing the interest of your viewers at the same time.
Creating and delivering content for focused and relevant digital signage communication should not be underestimated. In fact, your viewers demand quality content - which means that your business needs it, and your brand image depends on it too.
• Having a carefully planned digital strategy sets your business up for greater success. A good communication strategy does not require lengthy documentation.
• Focus on how the plan will work efficiently and create an impact.
• The key is to consider your viewers and decide which information benefits them most. We can begin with four essential factors: What media and text copy will the communication consist of?
• What is the purpose of this communication?
• When and how will the message will be delivered?
• How will success be measured?
By giving time and attention to developing your digital signage communication strategy, you are creating a solid foundation that ensures delivery of active and engaging content.
The most important thing to remember is to realize that your viewers will only care about your message when you give them reasons to care. Your digital signage is not just a screen on the wall. In fact, you cannot just mount it and expect to reap the benefits. To achieve customer engagement, increased sales, and higher customer satisfaction rates with your digital signage, you need to have an effective communication strategy.
Understanding Communication Strategy Framework
In general, the framework consists of a structure of goals, objectives, plans, strategies and tactics. Consider the following as a baseline:
• Goals: Define what your organization needs to achieve.
• Objectives: Set specific benchmarks that you are striving for.
• Plans: Outline time, scope, and budget based on available information.
• Strategies: Establish programs, plans, and campaigns to help achieve objectives.
• Tactics: Assign tasks to carry out in support of the plans.
Communication Plan Display Structures
1. Chronological Timeline: This is the most popular organizational communication plan method. Strategies can be outlined for weekly, monthly or quarterly objectives. This makes it easier for you to execute, review and measure your short and long-term communication plans.
2. Event: Communication programs can be organized based on events that define your market and industry such as pre-promotion, advertising and follow-up for specific events.
3. Departmental: Organizations can allow each department to create a plan and combine them for overall effectiveness. This structure enables you to develop themes or use campaigns which benefit an individual or cross functional groups.
The structure of your communication plan depends on how you achieve your goals and make successful use of your resources. In each structure, there should be a defined purpose, with resources such as personnel, administration, messaging, and software capabilities equally considered.

Jumpstarting Your Digital Signage Content Strategy
It is vital to consider information gathering that will help improve your communication strategies. The effectiveness of your plan depends on how much information you have and how you will be able to use and organize it. Let's consider the following jump start questions:
1. Who will be in charge of creating and managing the content?
Early in your content plan, assign a team member to be responsible for managing the content. This group can include a copywriter, designer, document controller, and/or programmer.
2. Where will the content come from?
Identify and map out sources of information and content in advance. Also, determine how much material you will need. This will allow you to organize your content and ensure content readiness. Often a simple spreadsheet or file repository can sufficiently serve the purpose of tracking content.
3. How often will the content change?
You do not want your viewers to get bored seeing the same message on your digital signage. Ensure that your digital screen remains fresh and relevant. Consider the right timing for message delivery to ensure its effectiveness.
4. Who is your audience?
Whether your audience consists of shoppers, diners, employees, visitors, students, or other groups, understanding their needs and wants are paramount to developing meaningful and relevant content. It is vital to gather information to ensure that the content appeals to each audience segment.
5. What do you want your viewers to do?
The goal of having digital signage is to serve the audience and your business as well. Figure out what action you want your audience to take - visit your store, follow your social media page, etc. 'Call to actions' are imperative as they drive viewers toward your communication plan's objectives.
6. How many communication channels will you use at a time?
Determine the number of messages, real-time data feeds, interactive elements, graphics, videos; you need to ensure a consistent flow of communication. Decide what portions of the screen these will inherit, with more prominence given to the essentials first.
Keep your plan handy and make adjustments when needed to achieve your goals. Remember that your digital signage is a powerful tool that increases audience engagement and drives customers to make decisions. So use a strategic approach to communications and see the incredible impact it brings!